TurnoutClear™ by EasyDECON®
In 2010, NIOSH (National Institute for Occupational Safety and Health) began a study to gather data to provide insites into potential links between fire fighting and cancer. Participating in the study were the Chicago, Philadelphia and San Francisco Fire Departments. They provided data from over 30,000 fire fighters using their medical history.

The findings included:
Fire fighters had a greater number of cancer diagnoses and cancer related deaths. The types of cancers found were mostly digestive, oral, respiratory and urinary and nearly double the rate of malignant mesothelioma caused by asbestos exposure.
Source: Summary of findings published July 2016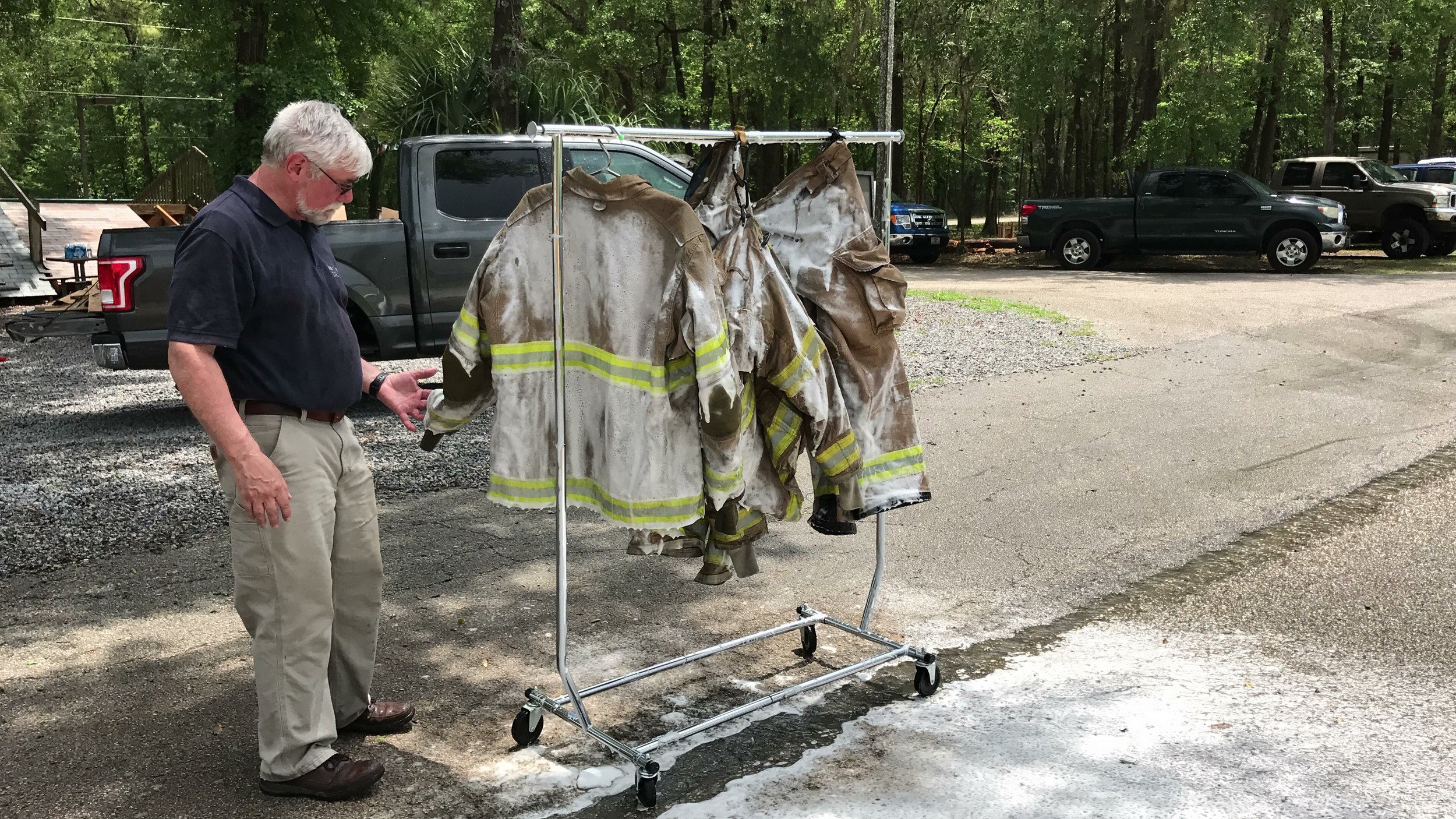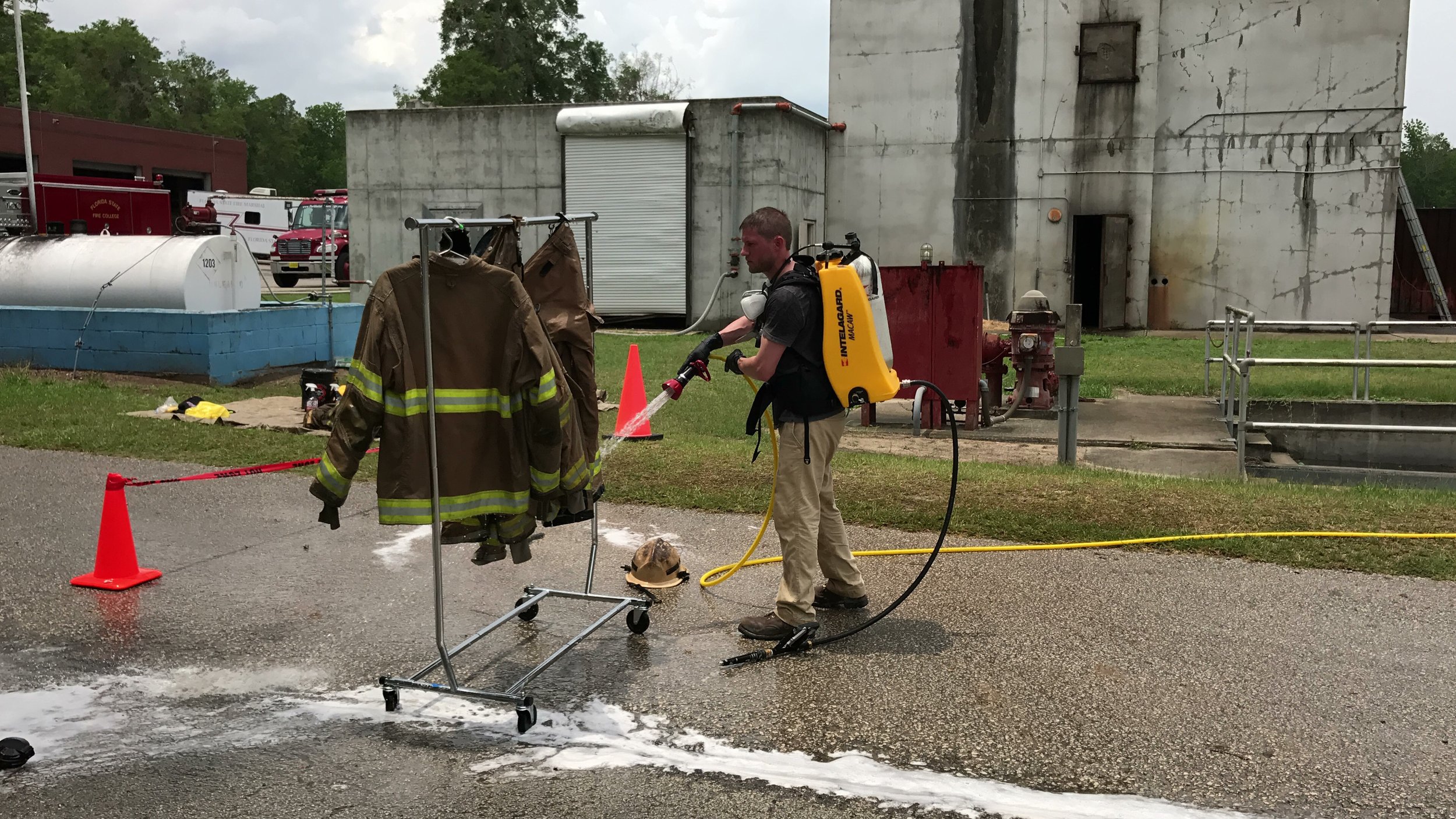 An Indisputable Track Record
TurnoutClear by EasyDECON is a version of EasyDECON DF200 especially packaged and labeled by Intelagard for the cleaning and decontamination of turnout gear.
It is:
• based on the decontamination formula originally created by Sandia National Laboratories;
• designed as a full-spectrum solution for chemical and biological decontamination;
• the ONLY licensed DF200 formula on the market that is both EPA registered (No. 74436-1, 74436-2) AND has undergone and passed more than a decade of U.S. government and military testing; and
• in use by all branches of the U.S. military, all U.S. Special Operations groups and federal agencies such as the FBI, NSA, EPA, FEMA and Secret Service.
Why Choose Turnout Clear?
Turnout Clear features the same powerful formula as EasyDECON and is specifically marketed for use in cleaning firefighter turnout gear.
It is:
• extremely effective at neutralizing the many harmful chemicals deposited on turnout gear during exposure to the many newer synthetic materials in our buildings and homes today.
• used extensively for decontaminating diver dry suits as well as U.S. Military uniforms
• a great solution to not only neutralize chemicals found imbedded in the fabrics and materials but also ultimately lengthens the life of the turnout gear.
When applied as a foam prior to the doffing of PPE, it can reduce off-gassing and particulate exposure until a full, advanced cleaning can be completed using laundry equipment for complete removal of contaminants.
At Mold N' More Decontamination LLC we are even more concerned about the environment in which firefighters and first responders find themselves. In todays world we have an huge number of pathogens and threats that are present in the environment on a chronic basis. We first entered into the decontamination business when one of the owners came across EasyDECON and its history.
It was developed by Sandia National Laboratories, at the request of the Department of Energy, to eliminate or mitigate biological and chemical weapons released into populated areas for maximum impact. Today these biologicals or chemicals threats are classed as Weapons of Mass Destruction.
What caught our eye most of all was the fact that through verified third party testing, the formula is inherently biodegradable and yet highly effective on a large number of biological and most existing chemical threats. Firefighters are exposed to multiple chemicals in almost any fire they encounter (alkanes/alkenes, formaldehyde, acetaldehyde, acrolein, benzene, toluene etc.). These chemicals can lead to physiological issues, which are now combined in a superheated environment under stressful physical conditions creating a perfect storm of airborne pathogens that cannot be seen. These pathogens penetrate the Turnout Gear through their weak points (pant bottoms, sleeve ends and neck) and are then absorbed through the fire fighter's open porous skin.
We realized that with the proper application this highly effective decontaminant could immediately neutralize the off gassing chemicals and provide removal of harmful components reducing overall exposure, ultimately reducing cancer risk.